Steven Crowder Leads With More Than 58,000 Presale Paying Subscribers
03/20/2023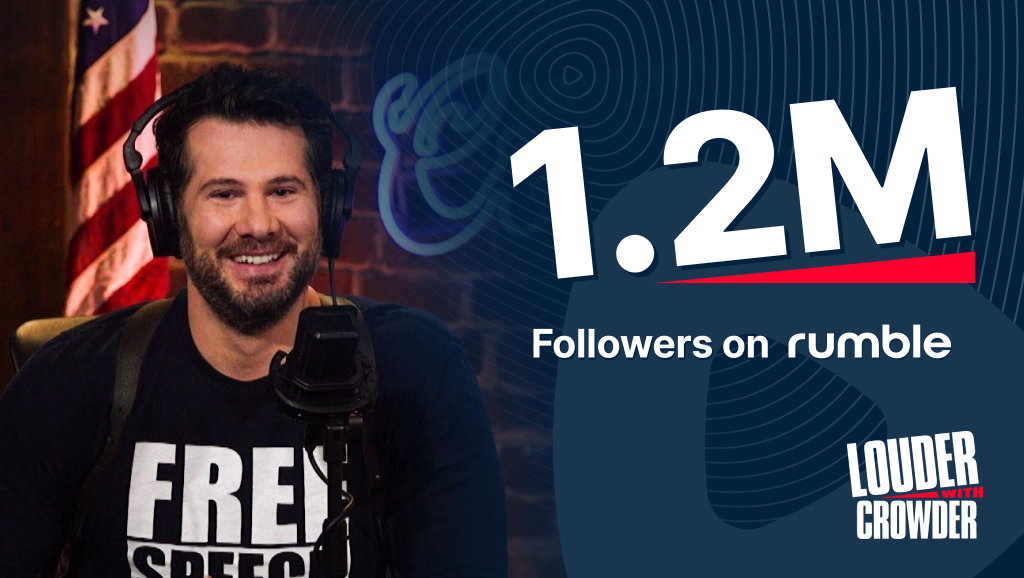 LONGBOAT KEY, Fla., Mar. 20, 2023 — Rumble, the video-sharing platform (NASDAQ; RUM), announced today that Steven Crowder, one of the top podcasters on the platform with more than 1.2 million followers, has reached over 58,000 paying subscribers for his "Mug Club" community before the launch of his show. For $89 per year, annual subscribers have access to question-and-answer sessions and other exclusive content, such as comedic performances and on-location videos.
His hit show "Louder with Crowder" live streams four days a week at 10:00 a.m. ET; the most popular episode has over 3.5 million views to date, which further positions him as one of the most powerful voices on Rumble. Additionally, Crowder will be producing episodes of "Change My Mind," which were a YouTube hit with the top video reaching 44 million views.
"I understand working within systems to change the system. In other words, it's YouTube's sandbox, you play in it. Not when you reach the point where you are precluded from speaking the truth," Crowder said on Russell Brand's podcast "Stay Free."
"Who are you reaching if it's not the truth? And Rumble is willing to gamble and let the cards fall where they may and allow the truth to stand on its own," Crowder added.
"Steven was by far the most popular voice on Rumble during the midterm elections, and that didn't go unnoticed," said Rumble Chairman and CEO Chris Pavlovski. "More than 58,000 paying subscribers before a show debuts is something few, if any, can accomplish in this market. Steven is simply the most important online conservative commentator in the world, and his numbers tell that story."
You can subscribe to Steven Crowder's Rumble page at https://rumble.com/StevenCrowder.
You can join Steven Crowder's Mug Club community at https://mugclub.rumble.com/.
DEFINITIONS
"Paying subscribers" represents the total number of paying subscribers in the "Mug Club" community of Steven Crowder on Rumble's platforms, including both fully paid subscriptions and free trial subscriptions that convert to paid subscriptions after the trial period.
ABOUT RUMBLE
Rumble is a high-growth neutral video platform that is creating the rails and independent infrastructure designed to be immune to cancel culture. Rumble's mission is to restore the internet to its roots by making it free and open once again. For more information, visit https://corp.rumble.com.