Rumble Updates Windows 8.1 App
12/31/2013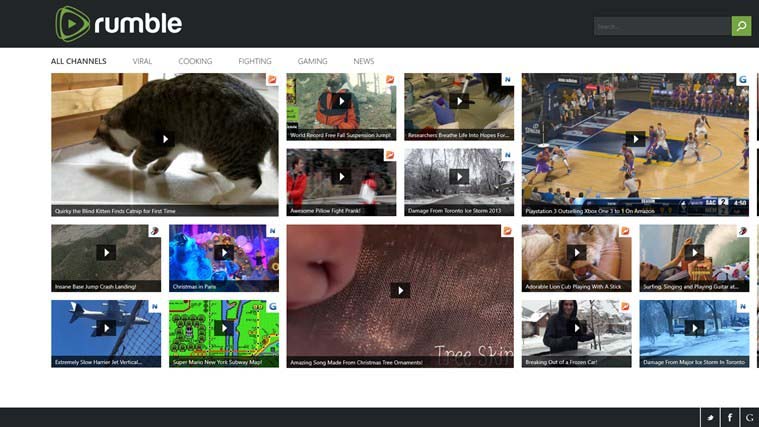 Over the holidays, a part of our Rumble team was hard at work! They managed to push live the latest version of our Windows 8 desktop application. If you are using your surface, desktop or any windows tablet, you will definitely like what our latest update has too offer.
In addition to fixing bugs, the rumble team created a new user interface, added new categories of video content, and streamlined the uploading process. Most importantly, the tweak to the user interface was the most important update in our 4th version of our Windows application. You'll notice the design uses the universal elements seen on our website, and maintains the full overall look and feel of rumble. We also made sure the upload process mimicked the web version, creating less confusion for all of our video creators.
In addition, we want to give a big thanks to the folks at Microsoft for helping us in the development process of this application. Their team really helped us get this app through the door and out to all of our Windows users.
You can download or update the Rumble Video desktop app here: http://apps.microsoft.com/windows/en-us/app/rumble-video/c73d2c55-7503-45b0-bebe-c7ada419398d