Rumble lands Dave Rubin's "The Rubin Report" as part of Rumble Exclusives
01/03/2023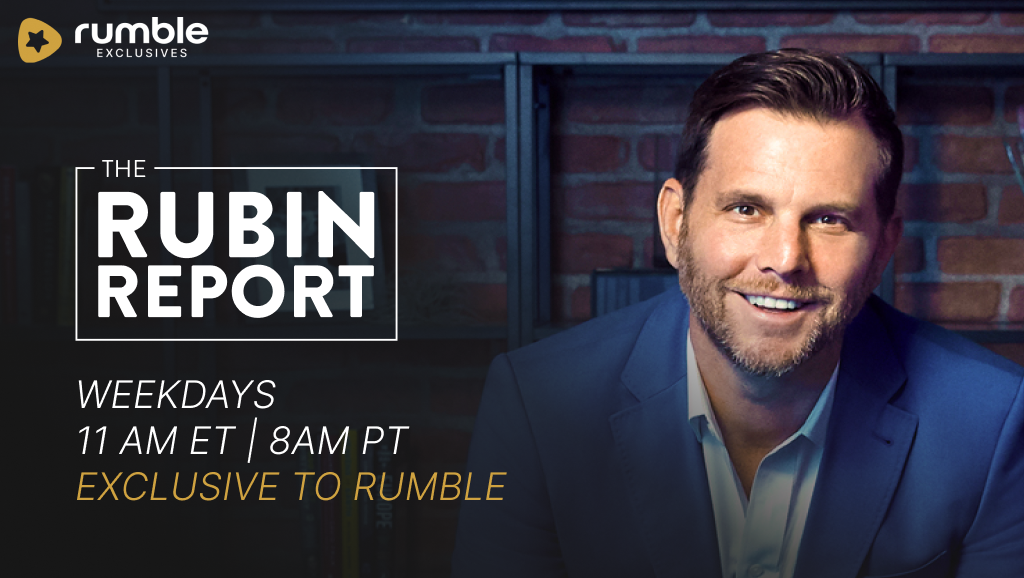 Dave Rubin joins Russell Brand, Glenn Greenwald as part of the growing lineup of top talent for Rumble Exclusives
LONGBOAT KEY, FL, January 3rd, 2023 — Rumble, the video-sharing platform (NASDAQ; RUM) announced that the host of The Rubin Report, Dave Rubin, will join Rumble Exclusives.
Already a top 25 news podcast, "The Rubin Report" podcast continues to increase its audience every year, now surpassing 1.3 million followers on Twitter and 1.8 million subscribers on YouTube, while exceeding 13 million monthly views.
"The Rubin Report" will stream Monday to Friday at 11:00 a.m. Eastern Time on Rumble. Following each livestream, Rubin will continue with an after-show exclusively for subscribers on Locals.
"I'm beyond thrilled to be furthering my partnership with both Rumble and Locals," said Rubin. "We are truly building the infrastructure for a free and open internet, which is something that all of us, regardless of political ideology should want," he continued. "Your ability to think and say what you want is the most fundamental human concept, and the days of big tech silencing us for doing just that are coming to an end."
"Dave is one of the true pioneers, when it comes to the concept of creative independence with his co-founding of Locals.com," said Rumble Chairman and CEO Chris Pavlovski. "So it is beyond fitting that 'The Rubin Report' joins our Rumble Exclusive lineup, where we challenge corporate media by empowering our hosts to share real, authentic, and most importantly, independent perspectives on daily events," Pavlovski added.
You can subscribe to Dave's Rumble page at https://rumble.com/RubinReport
You can subscribe to Dave's Locals community at https://rubinreport.locals.com/
ABOUT RUMBLE
Rumble is a high-growth neutral video platform that is creating the rails and independent infrastructure designed to be immune to cancel culture. Rumble's mission is to restore the Internet to its roots by making it free and open once again. For more information, visit: https://corp.rumble.com