Rekieta Law Joins Rumble Exclusives
01/04/2023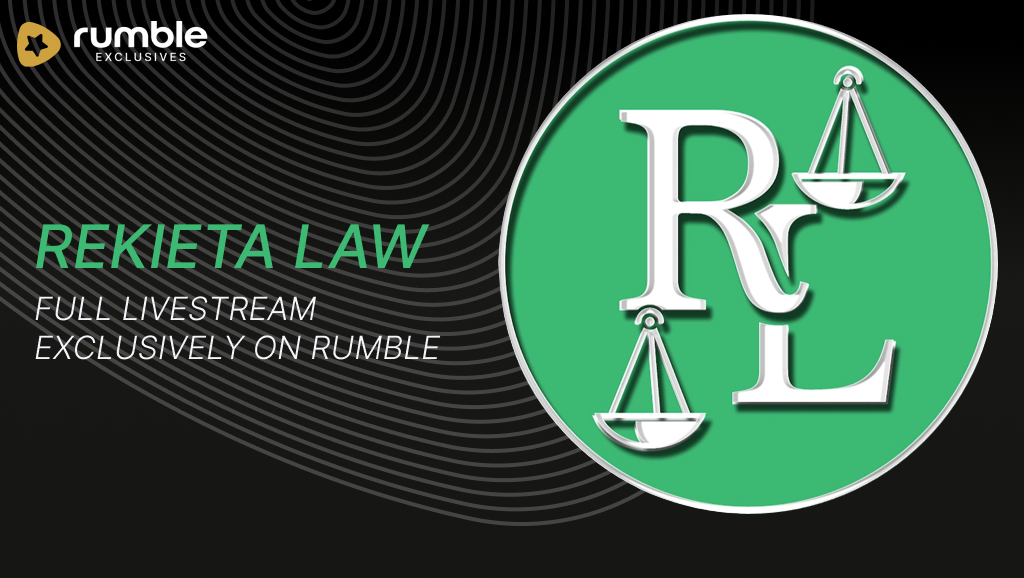 Popular legal commentator joins Russell Brand, Glenn Greenwald and Dave Rubin by moving his full livestream exclusively to Rumble
LONGBOAT KEY, Fla., Jan. 4th, 2023 — Rumble, the video-sharing platform (NASDAQ: RUM) announced that lawyer and popular online streamer Nick Rekieta, the host of "Rekieta Law," will distribute his full livestream weekdays exclusively on Rumble.
Minnesota lawyer Nick Rekieta rose to popularity for his coverage of the Kyle Rittenhouse trial and other current events. The show provides an informative and comedic analysis of interesting legal cases, making them easier for anyone to understand. His most popular YouTube video, covering the Johnny Depp and Amber Heard trial, has garnered over 2 million views.
"I'm excited to work with Rumble, where free speech and expression still exist on the internet," said Nick Rekieta.
"We are excited to add Nick Rekieta to our growing community of legal livestreamers on Rumble and Locals," said Rumble Chairman and CEO Chris Pavlovski. "Rekieta is popular for his entertaining and insightful commentary, and we are proud to serve as the platform where is free to be himself."
You can find Rekieta Law's Rumble channel here: https://rumble.com/RekietaLaw
You can find Rekieta Law's Locals community here: https://rekietalaw.locals.com/
ABOUT RUMBLE
Rumble is a high-growth neutral video platform that is creating the rails and independent
infrastructure designed to be immune to cancel culture. Rumble's mission is to restore the Internet to its roots by making it free and open once again. For more information, visit https://corp.rumble.com
contact: [email protected]