Redacted News Joins Rumble Exclusives
01/04/2023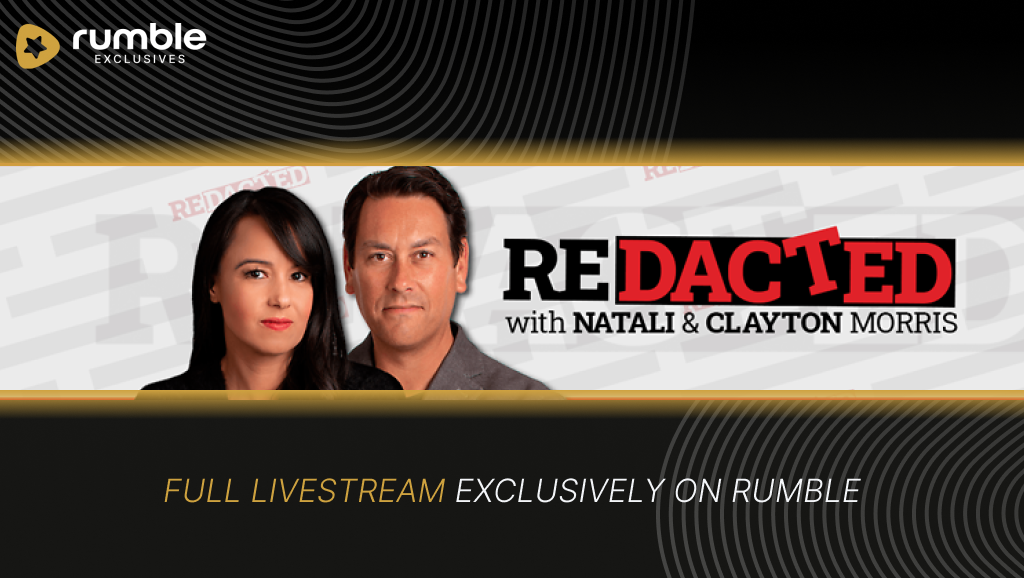 Clayton and Natali Morris join Russell Brand, Glenn Greenwald, and Dave Rubin by moving their full livestream exclusively to Rumble
LONGBOAT KEY, Fla., Jan. 4th, 2023 — Rumble, the video-sharing platform (NASDAQ: RUM), announced today that Redacted News will distribute its full livestream exclusively on Rumble.
Redacted News is hosted by former Fox News anchor Clayton Morris and his wife, Natali Morris, former newspaper journalist and CBS News anchor. The show focuses on providing in-depth analyses of legal, social, financial and political issues that are not covered by the mainstream media. To date, the Redacted News YouTube channel has garnered over 270 million views.
"We live in an age when trust in corporate media is at an all-time low, and I'm thrilled to join a platform like Rumble that supports true journalism and freedom of speech," said Clayton Morris.
"We are excited to empower Clayton and Natali to grow their audience on Rumble and Locals," said Rumble Chairman and CEO Chris Pavlovski. "Redacted News is known for covering stories that the corporate media won't, and we are proud to serve as the platform where this information can be freely shared without censorship."
You can find the Redacted News Rumble channel here: https://rumble.com/Redacted
You can find the Redacted News Locals community here: https://redacted.locals.com
ABOUT RUMBLE
Rumble is a high-growth neutral video platform that is creating the rails and independent
infrastructure designed to be immune to cancel culture. Rumble's mission is to restore the Internet to its roots by making it free and open once again. For more information, visit https://corp.rumble.com
contact: [email protected]