Journalist Kim Iversen Joins Rumble Exclusives at 6PM ET Every Weekday
01/03/2023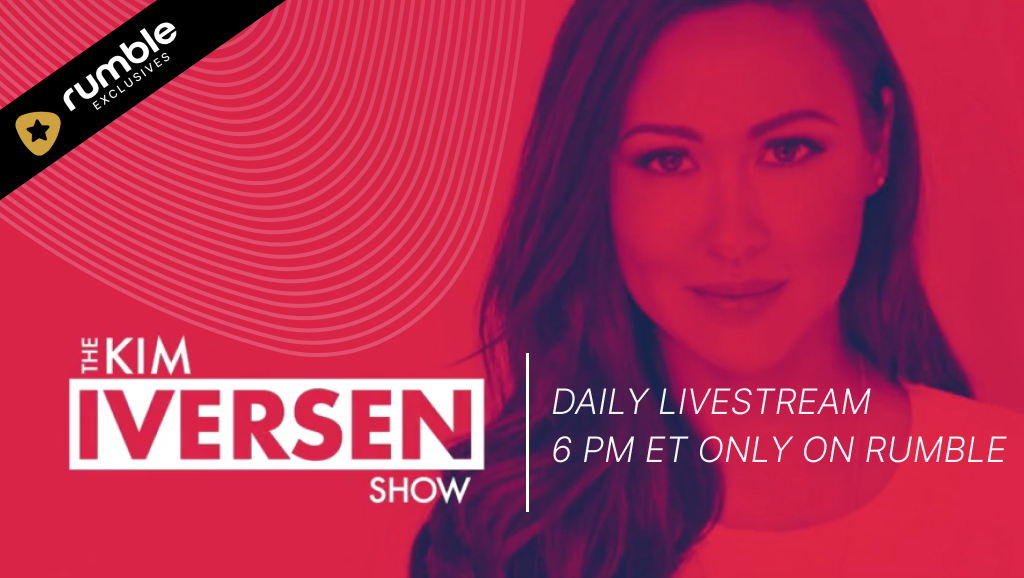 Joins comedian Russell Brand and journalist Glenn Greenwald as part of the growing lineup of Rumble Exclusives
LONGBOAT KEY, Fla., Jan. 3rd, 2023 — Rumble, the video-sharing platform (NASDAQ; RUM) announced that journalist Kim Iversen will livestream a new version of her show exclusively on Rumble every weekday at 6 p.m. Eastern Time.
After she joined The Hill's Rising webcast in 2021, Iversen rose to popularity for her honesty, journalistic integrity and open criticism of the COVID-19 pandemic response. Her report on natural immunity in August 2021 is one of The Hill's most popular YouTube videos, with over 2 million views.
"The Kim Iversen Show" on Rumble will provide uncensored, independent critical analysis of current politics. The show will stream weekdays at 6:00 p.m. Eastern Time only on Rumble. Following each livestream, Iversen will continue with an after-show exclusively for subscribers on Locals.
"By being on Rumble I'm finally able to cover the stories I've been wanting to cover," said Iversen. "I'm thrilled I no longer have to worry about being censored simply for telling the truth."
"We are excited to empower Kim to grow her audience on Rumble and Locals," said Rumble Chairman and CEO Chris Pavlovski. "She is known for her honesty and courage, and we are proud to provide her with the creative independence she deserves to provide a great product for her fans."
You can subscribe to Kim's Rumble page at https://rumble.com/KimIversen
You can subscribe to Kim's Locals community at https://kimiversen.locals.com
ABOUT RUMBLE
Rumble is a high-growth neutral video platform that is creating the rails and independent
infrastructure designed to be immune to cancel culture. Rumble's mission is to restore the Internet to its roots by making it free and open once again. For more information, visit:
https://corp.rumble.com