Glenn Greenwald Will Publish Articles Exclusively on Locals
01/03/2023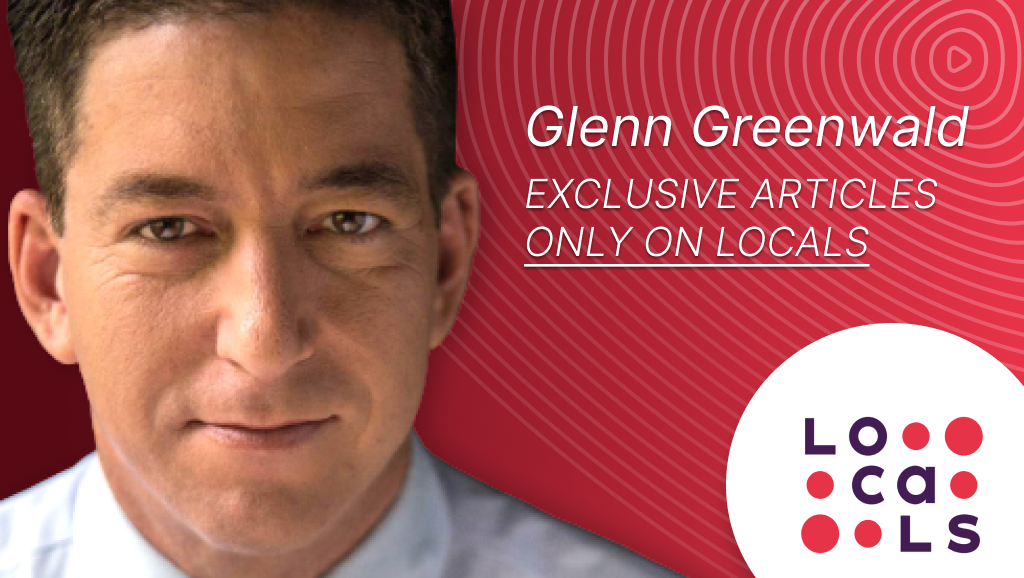 First Major Independent Writer to migrate to Locals Newly Released Articles Feature
LONGBOAT KEY, Fla., Jan. 3, 2023 – Rumble, the video sharing platform (NASDAQ: RUM) announced that Glenn Greenwald will publish his new written reporting and political commentary on its subscription-based community platform, Locals. Greenwald, who writes one of the five most-read newsletters on Substack1, will now publish his long-form written journalism and bonus video content on Locals. In addition, Greenwald recently launched a new show, "System Update" exclusive to Rumble, streaming daily at 7 p.m. ET.
"I am excited to move my long-form writing exclusively to Locals," said Greenwald. "Locals and Rumble will be the new home for my content, and I look forward to the continued growth of my audience on their platforms as they fight to maintain independence for journalists and other content creators."
Locals recently announced its new feature that enables content creators to publish written articles on the platform. Locals has established itself as a subscription service for video content creators through its video hosting and live streaming offering. The addition of articles allows content creators to capture their full library of work on the platform.
"We build everything at Locals with creators in mind," said Assaf Lev, President of Locals. "More creators are using a variety of media for their work, and we want Locals to be a full-stack solution for journalists and commentators like Glenn who have written and now, video, content."
Following each live show on Rumble, Glenn hosts a live Q&A in his Locals community to engage with his audience.
You can find Glenn's Locals community here: https://greenwald.locals.com
You can find Glenn's Rumble channel here: https://rumble.com/GGreenwald
ABOUT RUMBLE
Rumble is a high-growth neutral video platform that is creating the rails and independent
infrastructure designed to be immune to cancel culture. Rumble's mission is to restore the Internet
to its roots by making it free and open once again. For more information, visit:
https://corp.rumble.com
Source for Substack Top 5: https://medium.com/feedium/top-substack-newsletters-by-traffic-9edd54f4adbd